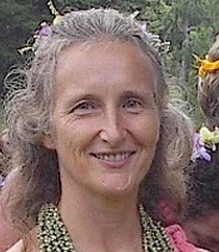 Aloha dear friend,
Greetings from the Garden Island of Kauai. My name is Deborah Burnham.
I have dedicated my life to supporting people to heal from challenging painful ailments and injuries. For the last 40 years, I have been fully committed to the in-depth study and application of the world's most advanced healing modalities. During my work as a PT, I have assited hundreds of people with pain to transform their life and achieve wondrous wellbeing.
I'd like to offer you a new way to experience relief from your aches and pains and empower you to enjoy new levels of health and well-being.
If you are tired of being in discomfort and looking for a therapy that really works, you are in the right place!
Do you suffer from lingering pain such as headache, neck pain or back ache?
Are you beginning to lose hope after having seen many doctors and therapists without receiving the relief for which you are longing?
Perhaps you doubt anyone will take the time to listen to what you have learned about your body, and be able to help you really get to the core of what needs to change for healing to naturally arise.
I know how frustrating and life-restricting these ailments can be and I am passionate about helping you to overcome whatever is distrubing you and compromising your quality of life.